Extra-curricular activities
The Academy provides an activities programme for students of all ages and abilities.
TUESDAYS
Boxing Club for Years 7, 8 & 9.
Come to school in PE kit and then after get changed into uniform at 8.20am for the start of the day.
It's with an external coach and is free of charge.
It's non-contact and aimed at having fun and developing skills to achieve awards. It's perfect for all abilities especially anyone new.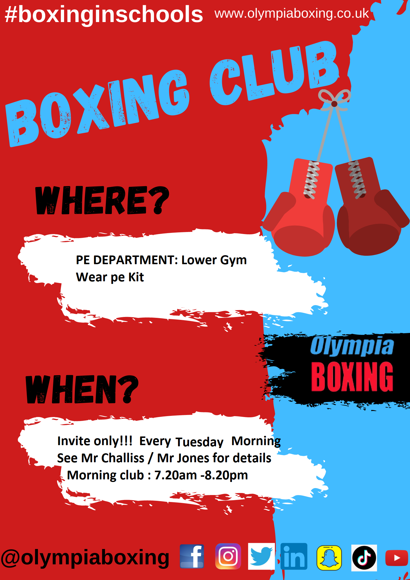 Calling all girls!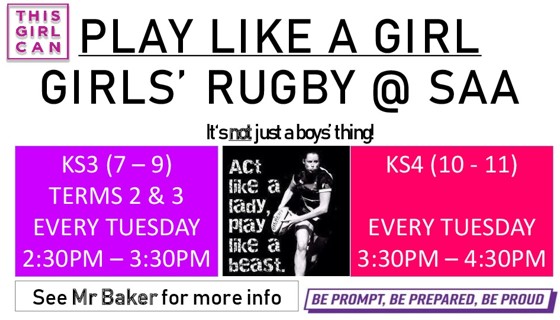 And also...
Year 8 Girls Football - 2:30-3:30pm