Examinations and Results
Exam certificates
Exam certificates for year 11 students that left the Academy in 2020 (and 2019) are available for collection from the Academy Main Reception. Please note that masks must be worn when entering the Academy building.
2020 Exam results
St Augustine Academy staff were delighted to see all the year 11 students returning to collect their GCSE results. Socially distanced and attending by appointment, it didn't detract from the celebrations recognising a set of fantastic results achieved under challenging circumstances.
The Academy had a collection of outstanding results including Summer Beames with 6 grade 9 & 8s which will enable her to take up a scholarship at Sutton Valence School. Three other girls – Boglarka Babrian, Jana Mohammed and Sarah Pilbeam gained between them a magnificent total of 12 grade 9s, 8 grade 8s and 9 grade 7s and will be heading to grammar schools next month. Jack Muir was awarded 1 grade 8, 2 grade 7s and 5 grade 6s and takes up a place at the Maidstone Football Academy.
Many other individual students have performed very well and exceeded expectations and special mentions must go to Leo Allsep, Jessica Atkins, Morgan Mooney, Amy John, Caitlin Lamb Jordan,Harry O'Neill, Ryan Wade, Robert Trimble and Beth Taylor.
A substancial number of students will be going on to grammar schools and sixth forms. Local college courses have also proved to be popular choices for other students who will be studying such diverse subjects as electrical engineering, business, IT, visual and performing arts and animal management.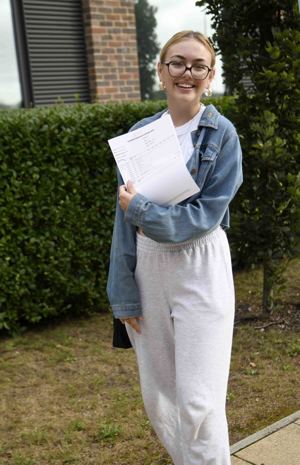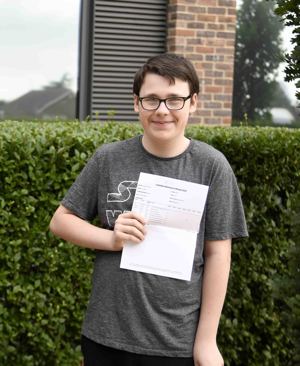 ---
The linked documents (Information for candidates) below are published by the Joint Council for Qualifications and contained information, which is of importance to students taking examinations at St Augustine Academy.
The Key Performance Indicators for the Academy can be viewed here. Enter the postcode 'ME16 8AE' and scroll down to 'St Augustine Academy.'