Specialist resource Provision ASC - The ARC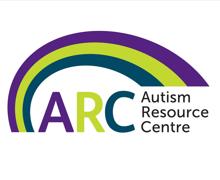 St Augustine Academy offers through the ARC a specialist resource provision for students on the Autistic Spectrum.
Admissions are managed by the Local Authority but parents and carers are more than welcome to ring for a visit or attend one of our open days.
Children must have a Statement of special educational needs or an Education, Health and Care Plan (EHCP) with autism named as its primary need.
Children with placements in The ARC are full members of the St Augustine Academy community.
The aim of the ARC is to support students so that they may achieve their academic potential within a mainstream setting. Emphasis is placed on supporting their social, emotional and communication development with personsalised strategies and interventions for individual students.
Students admitted in year 7 follow the National Curriculum and attend Maths, English and Science in the mainstream. They are supported in these lessons by specialist, trained and experienced staff from the Centre.
Students have a bespoke timetable which will include study lessons in the ARC where there is support with completing home learning. Students also have lessons to develop their social, emotional and communication skills.
Students work towards developing positive relationships with other people, and understanding and managing their emotions, feelings and behaviours.
The ASD Inclusion officer assumes responsibility for the pastoral welfare of each student and liaise closely with parents, carers, staff and other professionals.
Since we were established many of our students have successfully gone on to continue their studies Post 16 in a variety of further education establishments.

Mrs Kedge - ASD Inclusion Officer - (dkedge@saa.woodard.co.uk)