Careers and Work Experience
Overview of Careers at St Augustine Academy
All students at St Augustine Academy will have access to careers education, work experience & employability and impartial one-to-one advice guidance which will enable each student to choose the most appropriate educational and career pathway for them as an individual. In year 10, students will also source and secure a work experience placement with help and advice from the Academy.
The aim is to ensure that all students are able to successfully manage their careers, obtain a work experience placement, sustain employability and achieve personal and economic well -being throughout their lives.
Our Team:
Mr Lewis Muir – Careers and Work Experience Lead
Mrs Juliet Parsons – Careers Advisor
Ms Val Thomas – Work Experience Co-ordinator
Contact details:
Telephone: 01622 752490
Email: careers@saa.woodard.co.uk
Twitter: SAAcareers

Careers Guidance and Advice
St Augustine has a part-time Careers Adviser, Mrs Parsons, who is available in school on Monday, Tuesdays, Thursdays and Fridays to meet with all Year 11 students individually. Additionally, Mrs Parsons is available to meet with students from other Year groups by teacher referral or student/parental request.

Mrs Parsons will provide support and guidance on:
Exploring career options and choices available for students based on individual strengths, interests and abilities.
Further education opportunities (college and 6th Form)
Apprenticeships, Training Providers and Traineeships
Careers Research and local labour market information
Interviews, Applications and CV writing

For more detailed information on these topics see the downloads below.

Students should also read 'My choices after year 11 – an action plan.' Click here.

Work Experience
Every year 10 student takes part in the Work Experience programme at St Augustine Academy. This programme is a vital part of the curriculum for the students as it is intended to give students experience of working life and to develop & practise the various skills and attitudes needed in the workplace.

It also provides an opportunity to increase self-confidence, develop personal and social skills and helps to give a focus and relevance to their school studies. In some cases, it may also lead to the offer of a summer or Saturday job or an apprenticeship opportunity.

The whole process from researching placement opportunities to meeting with potential employers and securing a placement is the responsibility of the individual student. However, there is comprehensive support from the Work Experience Co-Ordinator who organises and runs the whole programme from start to finish.

Key Stage 3 Careers Education
In Year 7,8 and 9, students have dedicated lessons on their timetables to Careers Education. These lessons are designed to create and build aspirations within our students and to develop understanding and knowledge to prepare our students for the world of work.
Getting Involved
Throughout the year we hold different events for employers, businesses, organisations, sixth forms, colleges and universities to be a part of. If you would like to be a part of any of the events below please email careers@saa.woodard.co.uk. Please be aware that all times and dates are subject to change and we will confirm with you the dates.
Careers Evening
Mock Interviews with Year 11 students
Careers and Business Breakfasts
Employers Fair
We also have a bespoke Key Stage 3 Careers Education curriculum, through this we look to offer our students. Again if you would like to provide a course, activity or event to our students please email careers@saa.woodard.co.uk, this would be subject to timetables, dates and times of the Key Stage 3 classes.
Universities that we work with to provide our students with oppurtunities of Higher Education: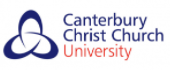 Labour Market Information - Keep up to date!