Careers and Work Experience
Overview of Careers at St Augustine Academy
All students at St Augustine Academy will have access to careers education, work experience & employability and impartial one-to-one advice guidance which will enable each student to choose the most appropriate educational and career pathway for them as an individual. In year 10, students will also source and secure a work experience placement with help and advice from the Academy.
The aim is to ensure that all students are able to successfully manage their careers, obtain a work experience placement, sustain employability and achieve personal and economic well -being throughout their lives.
Our Team:
Mr Lewis Muir – Careers and Work Experience Lead
Mrs Juliet Parsons – Careers Advisor
Ms Val Thomas – Work Experience Co-ordinator
Contact details:
Telephone: 01622 752490
Email: careers@saa.woodard.co.uk
Twitter: SAAcareers

Careers Guidance and Advice
St Augustine has a part-time Careers Adviser, Mrs Parsons, who is available in school on Monday, Tuesdays, Thursdays and Fridays to meet with all Year 11 students individually. Additionally, Mrs Parsons is available to meet with students from other Year groups by teacher referral or student/parental request.

Mrs Parsons will provide support and guidance on:
Exploring career options and choices available for students based on individual strengths, interests and abilities.
Further education opportunities (college and 6th Form)
Apprenticeships, Training Providers and Traineeships
Careers Research and local labour market information
Interviews, Applications and CV writing

For more detailed information on these topics see the downloads below.

Students should also read 'My choices after year 11 – an action plan.' Click here.

Key Stage 3 Careers Education
In Year 7,8 and 9, students have dedicated lessons on their timetables to Careers Education. These lessons are designed to create and build aspirations within our students and to develop understanding and knowledge to prepare our students for the world of work.
Getting Involved
Throughout the year we hold different events for employers, businesses, organisations, training providers, sixth forms, colleges and universities to be a part of. Please be aware that all times and dates are subject to change and we will confirm with you the dates.
Careers Evening
Mock Interviews with Year 11 students
Intervention and mentoring
Careers and Business Breakfasts
Employers Fair
We also have a bespoke Key Stage 3 Careers Education curriculum, through this we look to offer our students. Again if you would like to provide a course, activity or event to our students please email careers@saa.woodard.co.uk, this would be subject to timetables, dates and times of the Key Stage 3 classes.
Universities that we work with to provide our students with oppurtunities of Higher Education: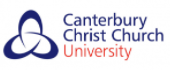 CALLING ALL FORMER STUDENTS
If you are a former student of St Augustine Academy, we want to hear from you!
Your experiences since leaving could help to motivate and inspire our current students to feel more confident in making decisions about their future. We would love you to join our alumni network and stay connected with the school.
You can choose how and when you help – perhaps you can act as a career and education role model, provide work experience, become a mentor in person or online, or help with donations or fundraising.
It doesn't matter when you left us, whether you're in further education or employment, whether you still live nearby or have moved further away, there are still ways you can help.
In order to sign up, just fill in the online form – we promise it will only take a couple of minutes.
Thank you - and we look forward to hearing from you!
Please click the link below to open the form and register your interest
Register as an alumni to support St Augustine Academy careers
Skill-o-meter
Provider Access Policy Statement
This policy statement sets out the school's arrangements for managing the access of providers to pupils at the school for the purpose of giving them information about the provider's education or training offer. This complies with the school's legal obligations under Section 42B of the Education Act 1997. A number of events, integrated into the school careers programme, will offer providers an opportunity to come into school and speak to students.
All pupils in years 8-11 are entitled:
to find out about technical educational qualifications and apprenticeships opportunities, as part of a careers programme which provides information on the full range of educational and training options available at each transition point;
to hear from a range of local providers about the opportunities they offer, including technical education and apprenticeships
to understand how to make applications for the full range of academic and technical courses.
A provider wishing to request access should contact Lewis Muir (Careers and Work Experience Lead) who will then liaise with the appropriate senior leader to consider the request. They need to email: careers@saa.woodard.co.uk.
If the provider is spending their time working with our students, then we expect them to have a Disclosure and Barring Service (DBS) check, carried out by their employer. The single central record is kept up to date with DBS numbers for all staff, supply staff, volunteers, contractors (visitors) and Academy Council members. The single central record states that we must record the date we have received confirmation from the contractor or employing organisation stating that they have carried out Enhanced DBS and Barred List checks, references and right to work in the UK and identity checks. The single central record is maintained by the head of business support and PA to the Principal, Yvonne Lambert.
St Augustine Academy ensures that relevant space is made available; however, if we cannot provide the premises or facilities, then it is down to the provider's discretion as to whether the access takes place.
St Augustine Academy and its members of staff have the right to cancel any bookings made at any time due to internal and external factors. The provider also has the right to cancel due to internal and external factors. The provider must give notice via email to careers@saa.woodard.co.uk about the cancellation.